Abby falls asleep while filling out her brackets and binge watching The 80's on Netflix. It happens. Sometimes it even inspires a blog post...
So March Madness is a sports thing, basketball. College basketball. A tournament? With sweet sixteen and final four and shooting hoops, that sounds right. With that out of the way, we can address a more satorial March madness. 
Thank god. 
The month of March ushers in the official start of spring, St. Patrick's Day, Paris Fashion Week, daylight saving time (bye bye black skies at 4:30 p.m.), blooming flowers, the Ides, snow (WTF?), this guy, and a whole new season to dress for. Also, danger. Because I had to work this GIF in somehow: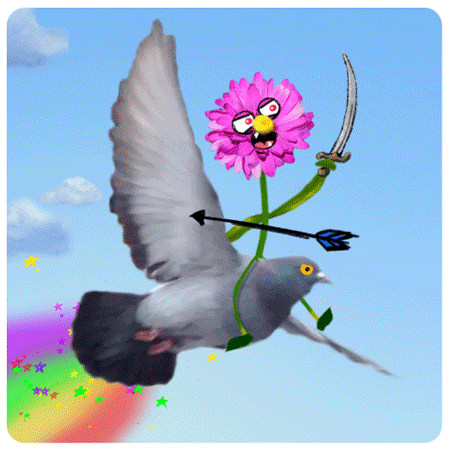 The minimalism that dominated 2016 is slowly on its way out. 2017 is bold and bright. Which is great -- because we all need a little sunshine. 
First up, the colors of the rainbow. Stripes, baby. They're here to stay. But instead of drab ol' prison gear think rows and rows of popping pastel palettes. Stripes are a cutesy yet classy way to kick start your look. Look to Proenza Schouler, Givenchy, Missoni, and of course, Queen Viv:
Now, we need you to channel 1985. (I wasn't born yet; Wylie was a junior in high school. I kid, I kid). Ruffles and puffed sleeves are back! Instead of screaming in horror and running in the opposite direction, take some time to find a version of this trend that works for you. There are so many ways you can wear ruffles (skirt, blouse, jacket, headband) and so many degrees to which your sleeves can be puffed. Incorporate vintage looks that saw these trends the first time around, have fun with it and give me my MTV! 
Accessories for 2017 will also be loud and large. XXL purses, navel-grazing pendants, and earrings that look like Christmas Tree decorations -- your ear being the Christmas Tree in this analogy. Chandelier earrings fit the bill, and we have some great ones.
SOOOO, I can't resist, when it comes to fashion in spring 2017...
go big (but not bigly) or go home. 
Please reload